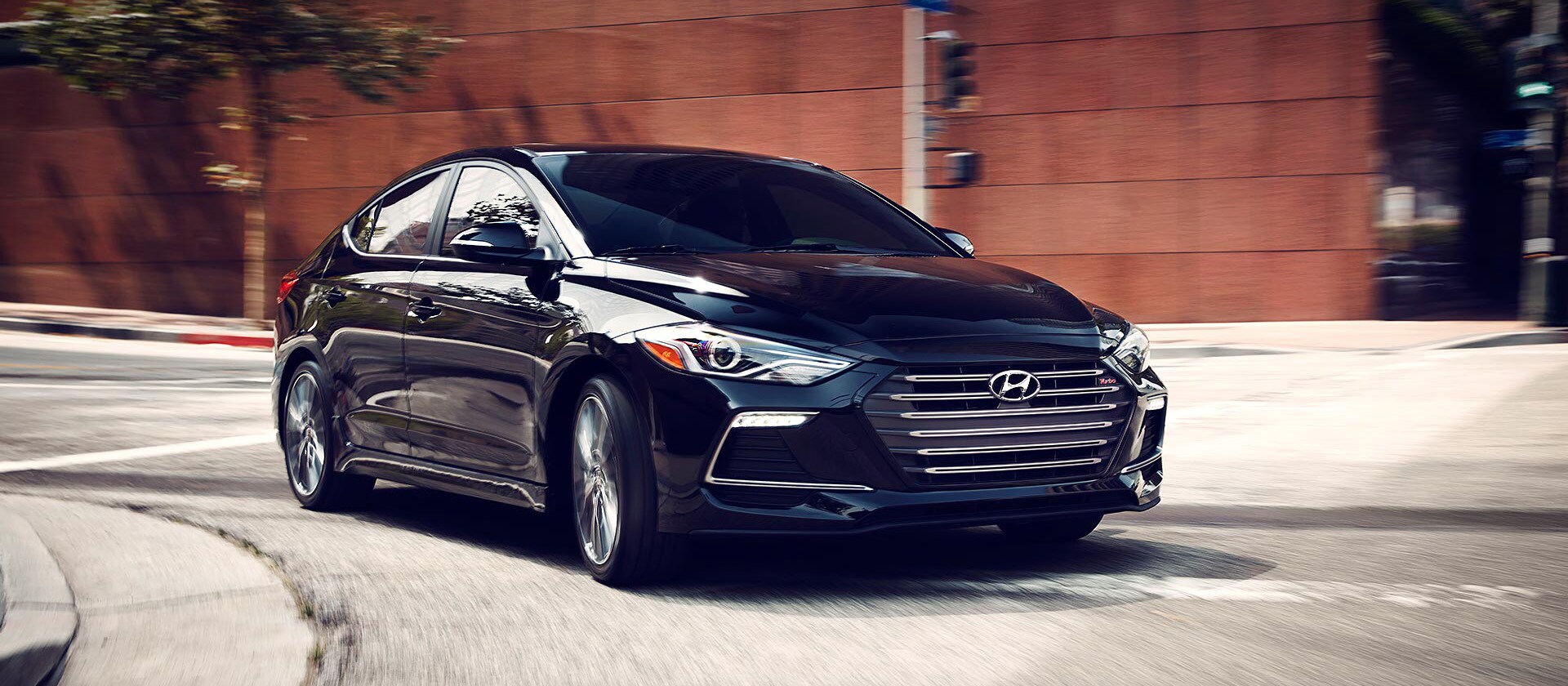 Though it hasn't been on the market long, the 2017 version of Hyundai's elegant Elantra is already turning heads among industry experts, and 2017 Hyundai Elantra awards are reflecting that admiration.
The Elantra raked in the awards during the 2016 model year, and we're confident we'll see some repeat love coming the Elantra's way as awards season for the 2017 model year gets into full swing. In the meantime, these early recognitions certainly hint at good things to come for the 2017 Elantra. Check them out!
Impressive Award Wins
2016 IDEA Award: In early July 2016, the 2017 Elantra took home bronze honors in the "Automotive & Transportation 2016" category of the 2016 International Design Excellence Awards (IDEA), being singled out for its striking and unique design.
Greatest Bang for the Buck Award: During the annual Atlanta International Auto Show, which took place in March of 2016, the 2017 Elantra was the recipient of the "Biggest Bang for the Buck" award, presented by the Greater Atlanta Automotive Media Association. Some of the Elantra's winning attributes, recognized during the awards ceremony, are its impressive standard safety features, best-in-class technologies, and outstanding value proposition.
Best Cars: Among the "Best Cars" rankings issued by U.S. News & World Report, the 2017 Elantra has already climbed to the number four spot for reliability among competing models in the compact car category.
Outstanding Safety: For its impressive performance in crash tests, the 2017 Elantra has received an Overall 5-Star Safety Rating from the National Highway Traffic Safety Administration—the highest safety rating offered by that entity. In terms of individual crash test performance achievement, the 2017 Elantra earned 5 stars in both the side crash and rollover tests administered by the NHTSA.
Experience Award-winning Excellence for Yourself
Drivers can get acquainted with the award-winning 2017 Hyundai Elantra in person at Loren Hyundai.
Stop in and see us or contact us today to learn more about the new Elantra. A friendly, knowledgeable member of our Loren Hyundai team will be happy to walk you through the 2017 Elantra's features and options as well as answer any questions you may have. We'll then get you in the driver's seat so you can test out the Elantra for yourself!