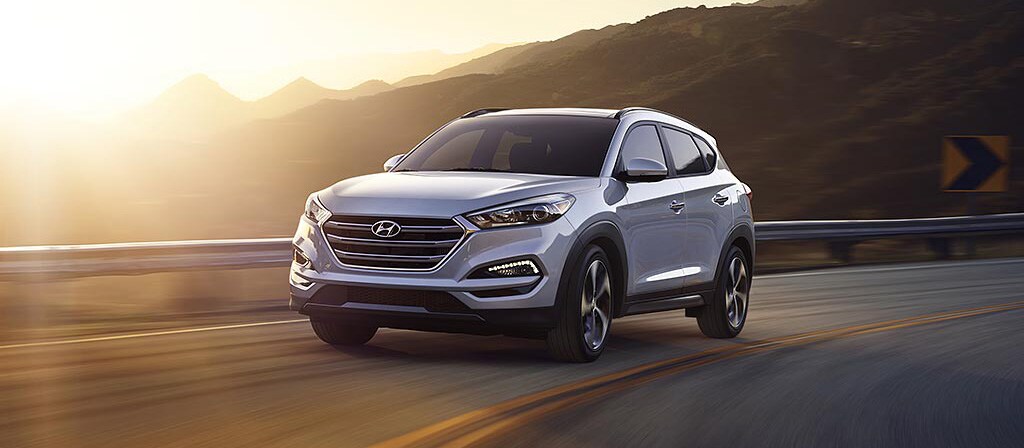 Both of the 2017 Hyundai Tucson's engines were designed to give drivers an optimal balance of performance and efficiency. Whether you're hitting the highway to head into Chicago, cruising the shoreline along Lake Michigan, or simply taking your kids to school through the suburbs around Glenview, the Tucson can be trusted to deliver an athletic drive without necessitating frequent pit-stops at the gas pump. Keep reading to learn more about the engine options and capabilities of the 2017 Hyundai Tucson.
2.0L Inline 4-Cylinder
The 2017 Hyundai Tucson SE comes fitted as standard with a state-of-the-art 2.0 inline 4-cylinder engine that is able to put up to 164 horsepower and 151 lb-ft of torque at your disposal, making this the ideal model for those drivers who are more likely to stick to the streets of Glenview or Northbrook than really head off into the backcountry.
It comes paired with a sophisticated six-speed automatic transmission system to ensure that your output is expertly refined. You'll achieve up to 23 mpg in the city and 30 on the highway, or 21 and 26 with all-wheel drive (AWD).
1.6L Inline 4-Cylinder
The upgraded 1.6L engine is fitted as standard with the Eco, Sport, and Limited trims, and it's a great upgrade to have if you plan on taking longer journeys or tackling more off-road trails.
With up to 175 horsepower and 195 lb-ft of torque to play with, the 1.6L delivers a noticeable boost to your output, and it comes with a Class-Exclusive 7-speed EcoShift Dual Clutch Transmission to deliver up to 25 mpg in the city and 30 on the highway, or 24 and 28 with AWD, with the Sport and Limited models. The Eco is most impressive of all, returning up to 26 and 32 as standard or 25 and 30 with AWD.
Performance Features
The Tucson's powertrains form its heart and the cutting-edge aerodynamic design aids efficiency, but there's a lot more going on here than you'd expect. Here are just a few of the standard and available Tucson niceties that contribute to its remarkable performance:
19-Inch Alloy Wheels
Independent Strut Design with Coil Springs and Gas-Pressurized Sachs Shock Absorbers
Motor-Driven Power Steering (MDPS)
Active Cornering Control All Wheel Drive (AWD)
Come Test-Drive the 2017 Hyundai Tucson for Yourself at Loren Hyundai
The 2017 Hyundai Tucson is the sort of vehicle that you really need to experience for yourself, and you can do just that by heading on down to Loren Hyundai today - we're just a 15-minute drive south of Highland Park located at 1620 Waukegan Road in Glenview. We look forward to seeing you soon!