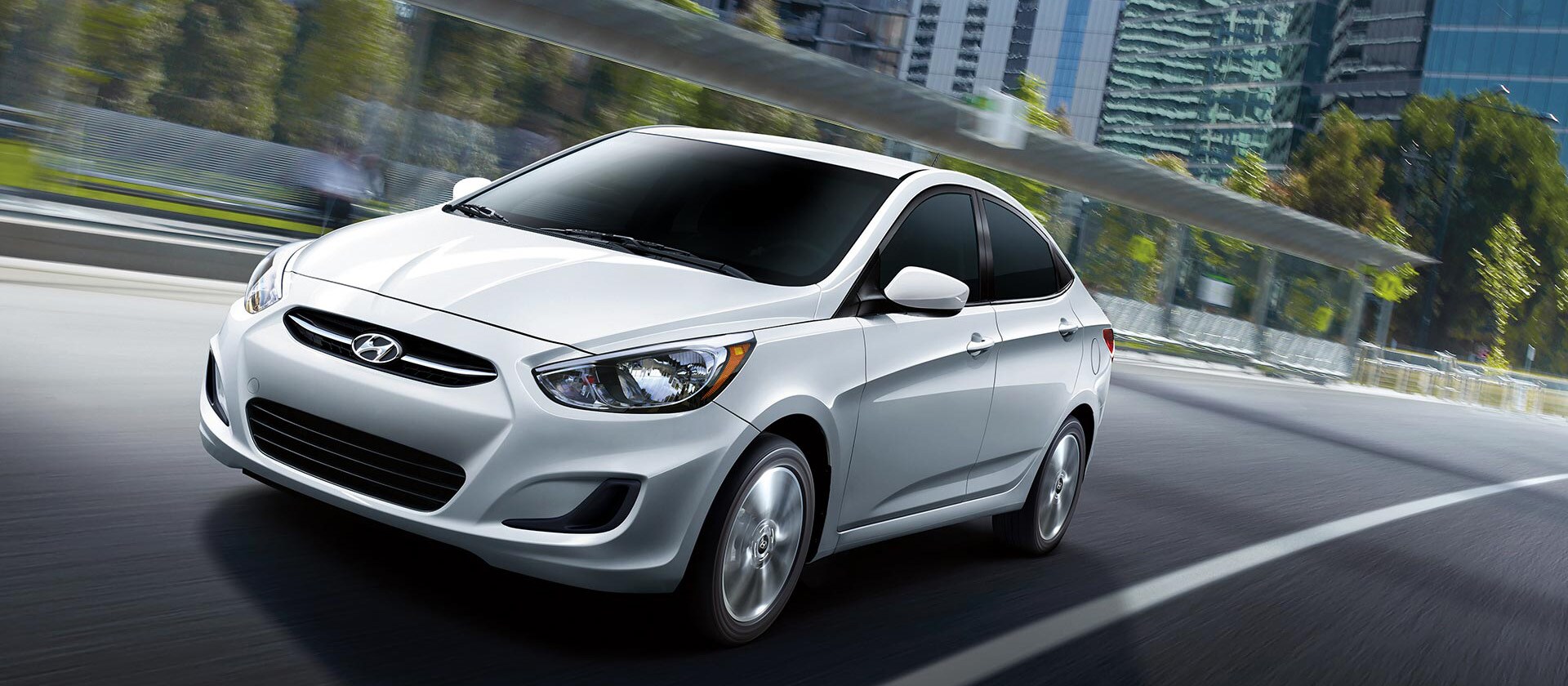 A Hyundai by Any Other Name: Illinois Drivers Get Ready for Release of 2017 Hyundai Accent
While American drivers are still awaiting details about the 2017 Hyundai Accent, international consumers are readying for its appearance on their shores, where it is known as the Hyundai Verna or the Hyundai Solaris.
The 2017 Hyundai Verna-which recently made its concept debut at Auto China 2016-is expected to hit Korean car dealerships later on in 2016 and will hit India markets sometime in 2017.
While Hyundai has not yet issued an official release date for American markets-though some experts suspect the car will be unveiled at one of the upcoming American auto shows-we can glean much about the 2017 Accent's redesign from the concept vehicles our friends overseas have already gotten a look at.
What We Can Learn from the Verna
While details about the powertrain in the upcoming Accent are not yet known-not even in the overseas markets, as the 2017 Verna has only been seen in concept form there-we do know the updated model features that same distinctive hexagonal grille that the recently debuted 2017 Elantra sports, and the restyled Accent is also reportedly lower to the ground with a wider stance and a somewhat sportier attitude.
The Verna model that is being shown in the Asian markets has been styled in keeping with Hyundai's Fluidic Sculpture 2.0 design language. In addition to the large hexagon grille, the Verna also shows off projector headlamps and sportier bumpers and sports a liftback-like rear end with a flowing roofline. The C-pillar and rear door have also reportedly been redesigned.
At present, Hyundai fans in the United States will have to remain patient regarding other details about the forthcoming 2017 Accent, but drivers can rest assured that it will be sharp with Hyundai's hallmark high quality and bring some of their very latest amenities to the road.
While You Wait…
As Glenview, Northbrook, and Highland Park drivers await the advent of the 2017 Hyundai Accent, they can check out other outstanding, currently available Hyundai models at Loren Hyundai.
Visit your trusted Illinois Hyundai dealer at 1620 Waukegan Road in Glenview, which is just:
10 minutes from Northbrook via IL-43 South, Highway 43, and South Waukegan Road
15 minutes from Highland Park via US-41 South and I-94 East
Stop in or contact us today!